NEXT STOP... FINE FOOD AUSTRALIA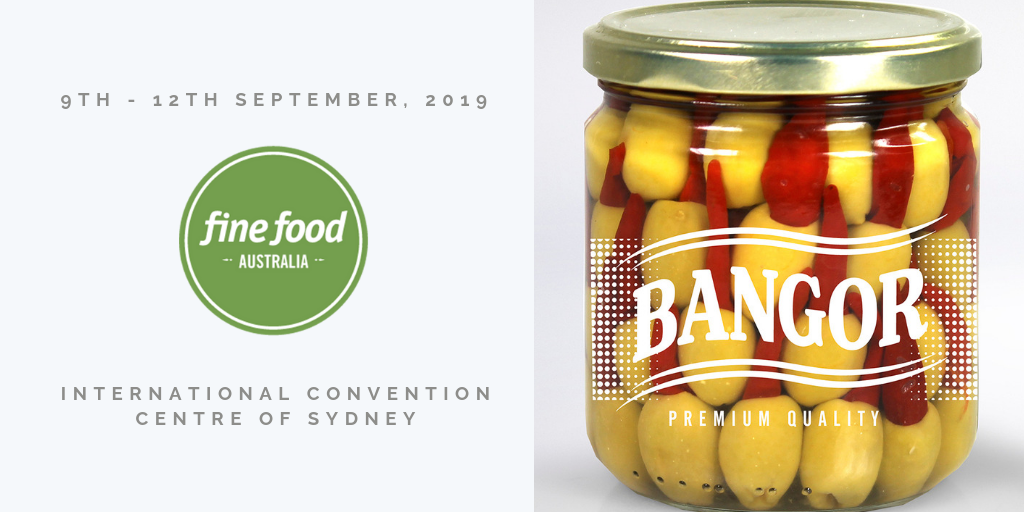 Aliminter is pleased to inform you that Aliminter will take part at FINE FOOD AUSTRALIA, from 9st to 12st September, in Sydney (Australia). Aliminter will be located at Spanish pavilion, stand HU12 of the International Convention Centre of Sydney.
The visitor will have the opportunity to know its products and different packaging systems for food service, retail and industry.
Bangor Sauces: Wide range with different sauces: classic sauces (Ketchup, Mayonnaise, etc.), ethnic sauces (Sriracha, Samurai...), gourmet sauces (Roquefort, Curry…), sauces for pasta, etc.
Chalapa River sauces: Tex-Mex products (guacamole, cheese dip, hot dip, mild dip and sour cream).
Alvita sauces: Moroccan sauces (Chermoula, Ras al Hanout…) and prepared meals as Harira soup.
Betania products: Sweet products as jams, honey, syrups, ice cream toppings, etc.
Pickles: Banderillas (Hot & Non hot, with cut or whole herkins, etc), stuffed olives (with almonds, capers, pimiento paste, etc.), jalapeño chilli, habanero pepper, cherry pepper, capers, etc.
Contact data to request an appointment:
RAFAEL PONS / Commercial Director:     r.pons@aliminter.com - T: +34 650 96 10 91
Posted on 5 August, 2019.